The Winged River Writer: Writers Groups & Individual Writing Programs
Workshops - Retreats - Coaching
Writers: Connect to Your Soul Message - And Turn it into a Powerful Book!


Chloe Rachel Gallaway is passionate about helping you bring your story to wholeness by overcoming fear, doubt and pain; freeing your writers voice and helping you understand intuitive writing combined with "craft" - Chloe will help you discover how to write a book and get your message out!
Upcoming Writing Retreat
Organic Food - Yoga - Writing - Nature
Nourish Your Bones
A Self-Love and Writing Retreat
February 16, 17 & 18 - 2018
Leaping Deer Ranch - Northern New Mexico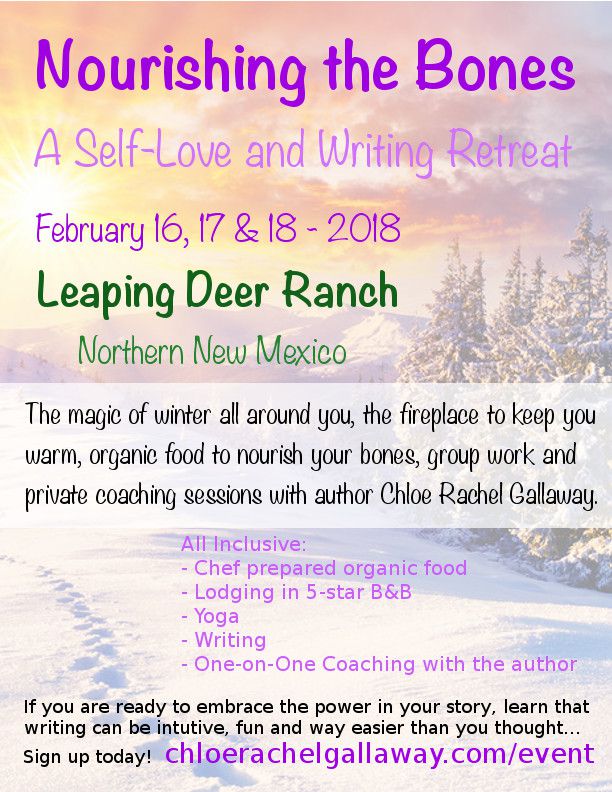 New Title Release
September 23, 2017
The Soulful Child
Twelve Years In The Wilderness
by Chloe Rachel Gallaway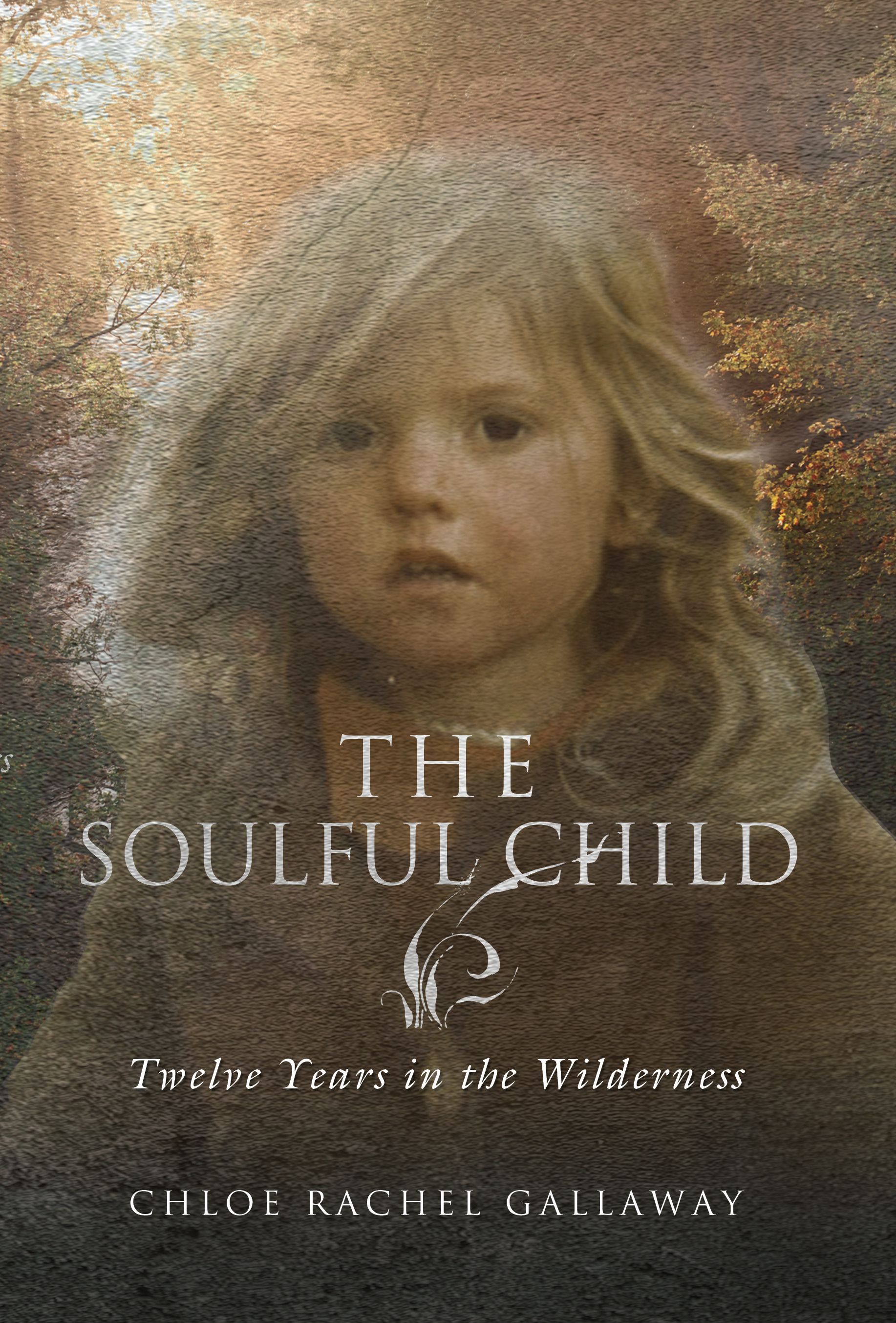 Synopsis
Out of the counterculture movement of the sixties arises a true story about risking it all for true freedom. Folk singer Jerry Gallaway and ex-ballet dancer Reva Lynn Gallaway leave behind a life of opportunity and fame to raise a family in the woods of Northern New Mexico. For six children born in the wild with no birth certificates, no worldly identity, only the song of nature printed on them at birth, the woods became a place of learning and a place of refuge, until tragedy uprooted their foundation, leaving the youngsters split between two worlds.
When forced to choose for themselves, would they live in nature with their parents, or seek a new life in society?
Chloe Rachel Gallaway is the soulful child, bringing us the healing power of the wild through her photographic memories, authentic voice, and a tale of modern-day warriors and free thinkers carrying in their hearts an essential message about the priceless gifts of Mother Nature, her cycles of life and loss, and the transformative power of forgiveness.
Pre-Reader Testimony
Dear Chloe:
I have just finsihed reading The Soulful Child. It is a fanatstic book, leaving me with a permanent love of it and impact on my life.


Your writing is exquisite, most of it poetic prose. Your story is riveting. When the reading had to be interuppted there was a strong impatience to get back to it.


The story is the definition of poignancy and with so much sadness. Yet still more, discovery - the discovery of the reality and power of the spirit in us all. A story of redemption through compassion, love and forgiveness, the things Jesus taught and modeled for us.


This story also illustrates a divine dictum: 'Train up a child in the way he (she) should go, and when he (she) is old they will not depart from it.' A part of my own life story of rejection of parental training in adolescence, yet a return to those principles in mature adult life.


Your story has impacted me in sharpening and deepening my concern with and appreciation of the magnificence and power of nature and of God's creation in all its awesome wonder.


The lessons of this book could be a vehicle of healing of our present fractured and godless culture. For that to happen the story has to be promulgated and absorbed.


These, Chloe, are my first and immediate responses to the completion of my reading of The Soulful Child, a magnificent book. Thank you, thank you for the priviledge of being a pre-publishing reader.


Warmest regards and all best wishes,


Henry Collyer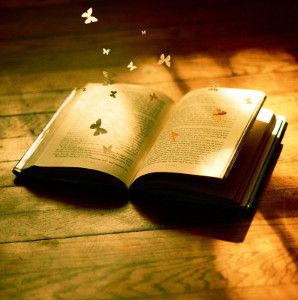 Are you meant to write a soulful book?